This post is created in partnership with Milgard Windows and Doors.
Buying new windows is one of the best investments you can make. Not only will they add excellent visual appeal to your home, but they can also help your home stay energy efficient and functioning properly.
Since windows aren't exactly a cheap upgrade, it would serve you well to do a good amount of research before selecting a window. Having just gone through this process myself before installing brand new windows throughout our entire home, I have some important tips and ideas of what to ask before you purchase new windows to share with you.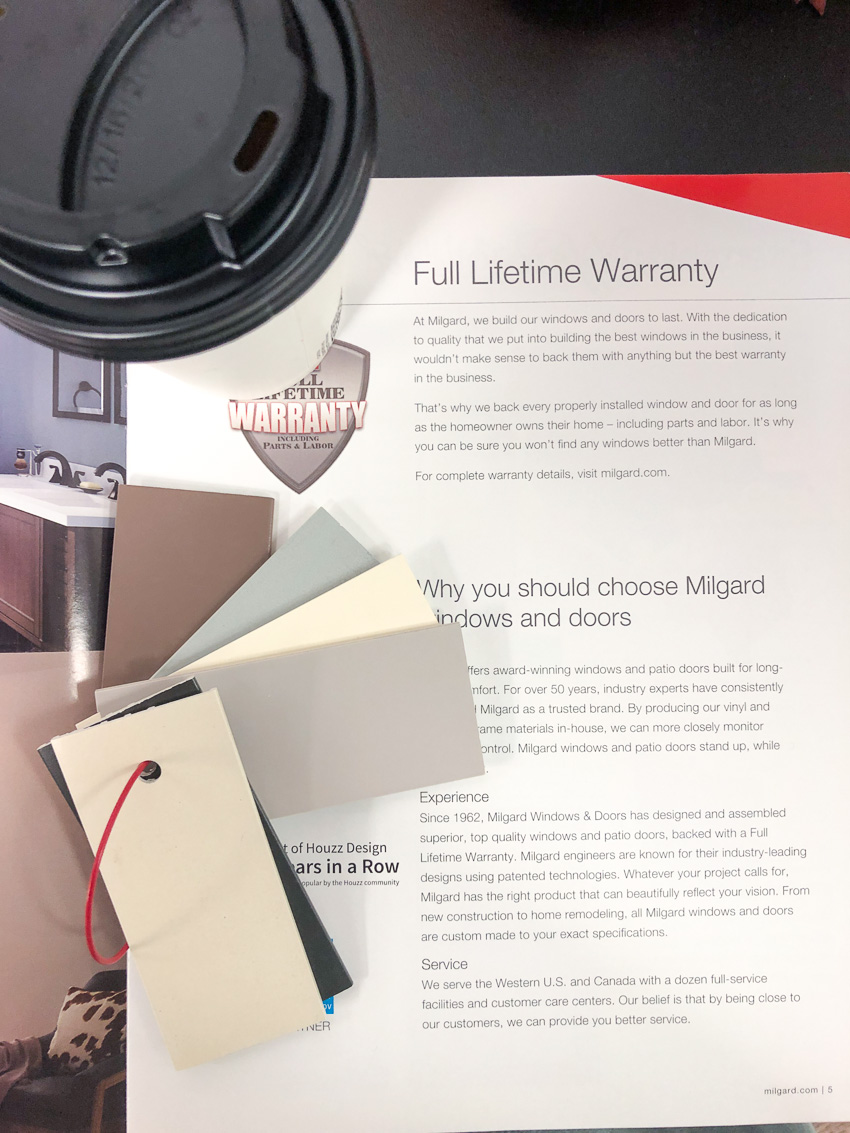 Choose the Window Manufacturer Carefully
In this post, I'll be showcasing and discussing my favorite window options from Milgard. As one of the nations oldest and most well-known window manufacturer, they have an incredible amount of options when it comes to picking a new window.
Consider the Company's Reputation
There are a lot of reasons I like shopping with Milgard. The company has longevity—over 50 years of manufacturing quality windows and doors, making them one of the largest and most trusted names in the window biz.
Practically everyone has heard of Milgard, and a company can't continue to be successful for over five decades without excellent products and customer service. There's no fear that they'll close up shop and leave customers hanging, so to speak.

Ask if the Company Offers a Warranty
When making a major purchase, I always want to know that the company offers a stellar warranty, and I won't be left high and dry with a non-functioning product. About a year is a low average for a warranty, and I normally want to see at least a seven-year one ideally to feel comfortable spending money.
Even better? What about a full lifetime warranty for as long as you own the home? That's the Milgard policy, at least. There's literally no fear of throwing away money which I love!
Read Company Reviews
In this day and age, I don't even buy a hair product without reading tons of reviews, let alone a major purchase like windows! Thankfully, Milgard has hundreds of reviews available that you can sort through and filter by product type and brand.
I know it's often easy to discount reviews left on a company site, but a quick search online will show dozens of other places where the company has excellent reviews, like this Consumer Affairs website.
Review the Better Business Bureau Rating
Last, but certainly not least, make sure you carefully review the Better Business Bureau rating for the manufacturer.
Milgard has an A+ rating from the BBB—the best rating you can receive! They were also labeled as an Accredited Business from the BBB.
As you start to dig in and research, you'll quickly find that not all window manufacturers are given this designation.
What Style Do You Want Your New Windows to Have?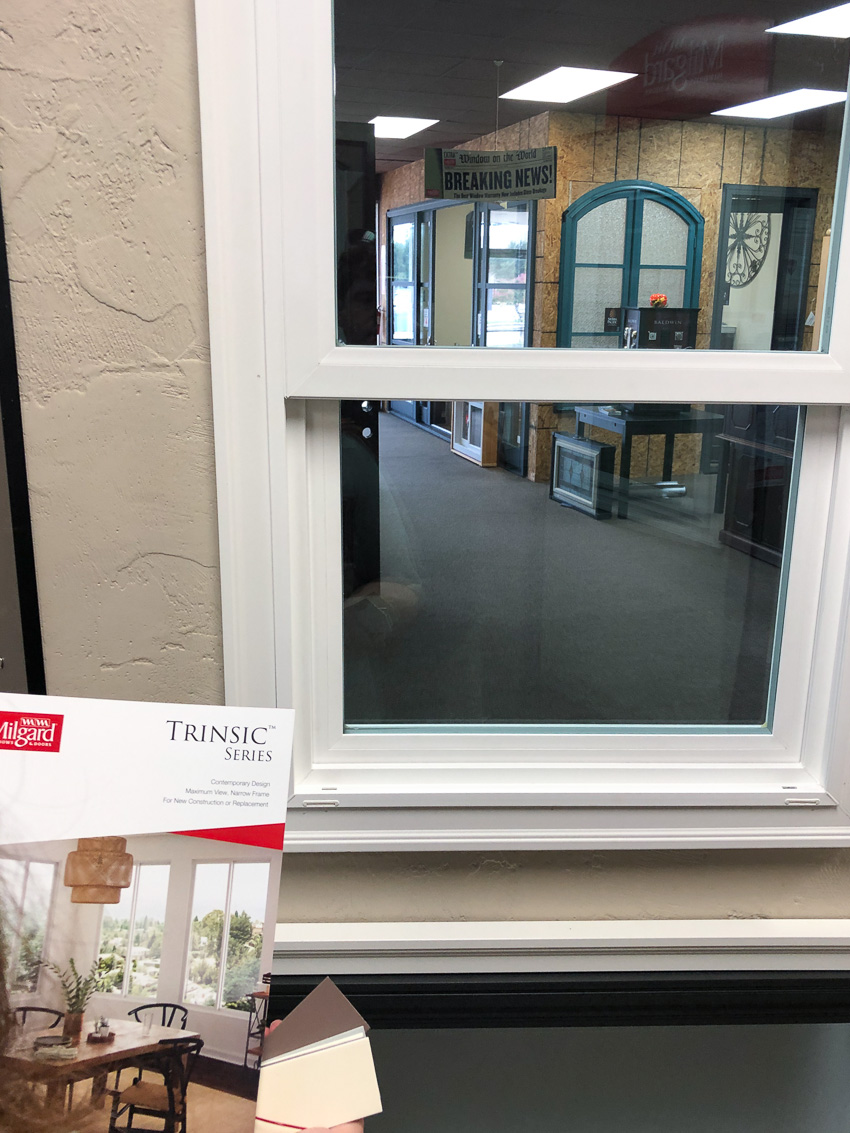 This is probably the most obvious thing we all think of when we are considering adding new windows to our home.
Our home, for example, had pretty gross looking windows with an aluminum frame. They didn't match our style at all and were frankly an eyesore thanks to the tarnished, aged frame and glass both.
As we considered window options, it became pretty clear that you have three major choices to make when choosing the look of your new windows: shape, grids, and color.
How to Choose a Window Shape
I really like Milgard's website for window selection. As a visual person, it's great to see a visual menu of the options offered, then be able to review and sort based on the shape. The icons are animated on their website and as you hover over each, it'll show you how they open and close which is really helpful.
Decide Whether You Want Grids or Not
The window style you'll choose will depend both on your home and on your personal preferences. For those, like me, who have a more contemporary style, you will likely prefer windows without grids.
In fact, my favorite line of windows from Milgard is the Trinsic Series, and it is a modern style of window that has many options without grids. This allows for a modern look and for the largest viewable glass area possible, without lines and distractions. Even the frame around the perimeter of the glass is narrow to remove visual distractions from your window view.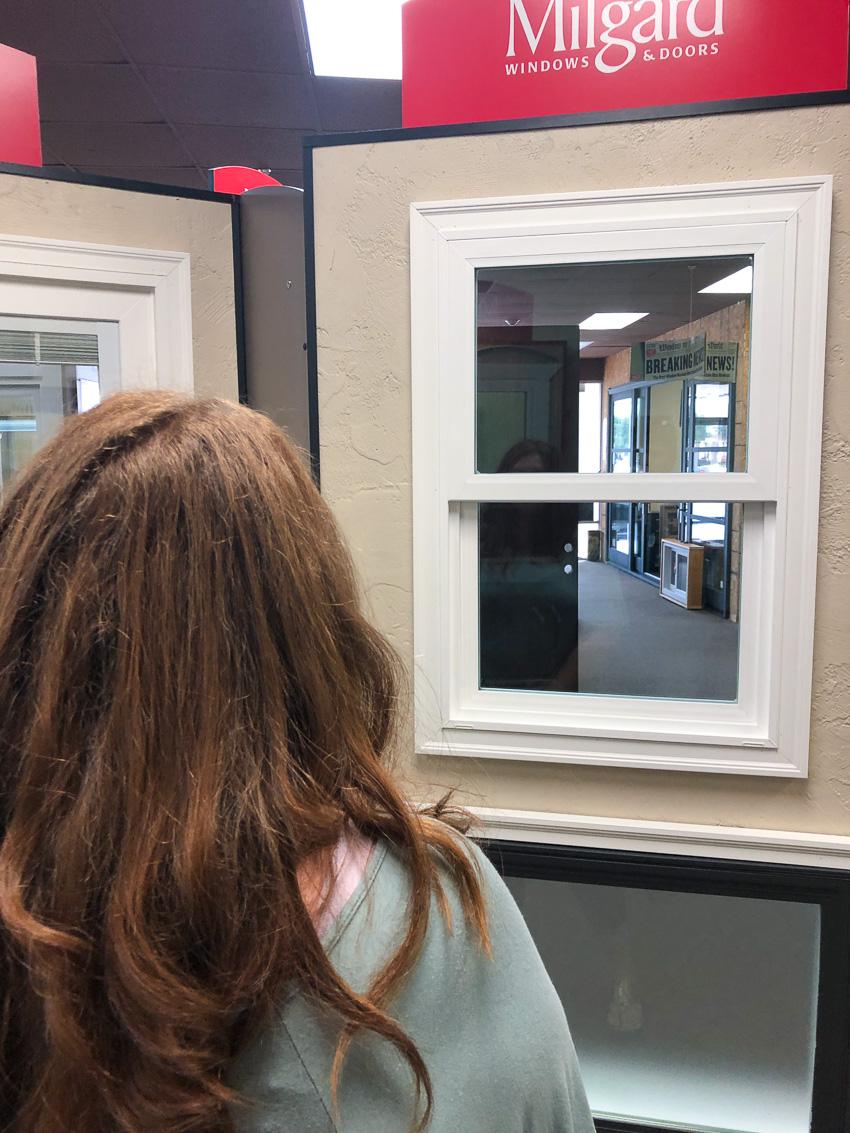 Choose Which Color of Window You Want
You'll need to choose the exterior frame color when selecting a window. The Trinsic line comes in 11 different options for an exterior color, so you can make sure to get the exact look you want. I particularly love the dark bronze exterior frame color—it's so beautiful!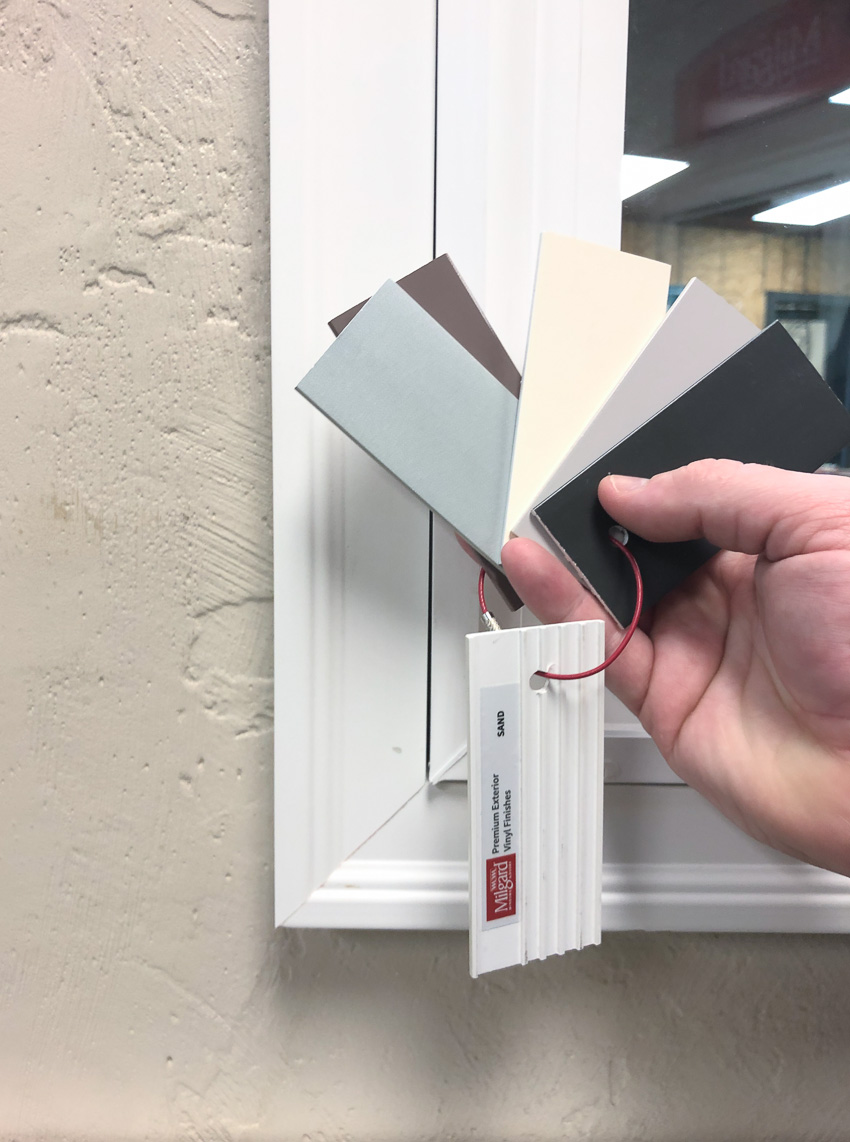 Benefits of the Trinsic Series from Milgard
Whether you are choosing windows or even modern patio doors, there are several other features you will need to consider. The Trinsic line hits all of my must-have list—here is what you'll want to look for when shopping:
Energy efficiency – as someone who cares both about cost-savings and keeping my home comfortable, a window with excellent energy efficiency is a must-have for me. The durable doors and windows from Milgard, including the Trinsic Series, will not absorb moisture and will require little to no maintenance over time.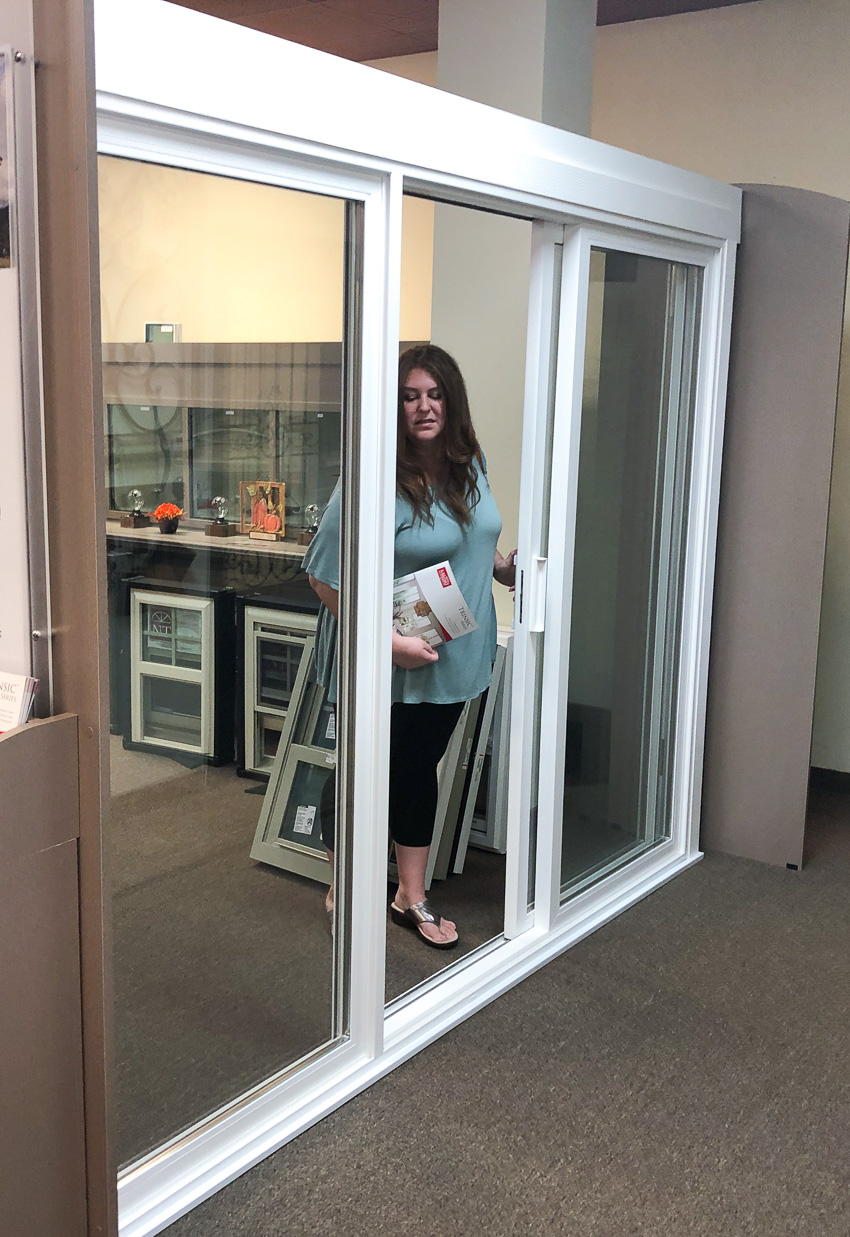 Durable vinyl – vinyl is the gold-standard for modern windows in the industry, and Milgard has developed their own signature vinyl formula that creates high-performing windows.
Narrow frame and modern style – you will be spending a lot of time looking out your windows in your home. For me, one of the biggest benefits of the Trinsic Series is how narrow the fame profile is and how modern the entire series looks. These windows are beautiful AND functional—the best combination.
Conclusion
When it comes down to it, new windows should enhance the function of your home as well as provide well-being and security to all those who live within. Make sure to consider the manufacturer and style both of your windows, as well as do the proper research before purchasing.
Start planning your window project with Milgard, and you're a step closer to enjoying your new home. 🙂
Thanks once more to my friends at Milgard for partnering with me on this post!